arts
Interview With Eurovision Hopeful Sheldon Riley
23 year old Sheldon Riley is no stranger to public vote competitions. Having first come to prominence on the 2016 series of X Factor Australia, where he competed both as a soloist and as part of a group, he has since appeared on The Voice (Australia) and America's Got Talent. Now four years after the release of his debut single, he is set to appear on the biggest television song contest in the world. We caught up with him to learn a little more.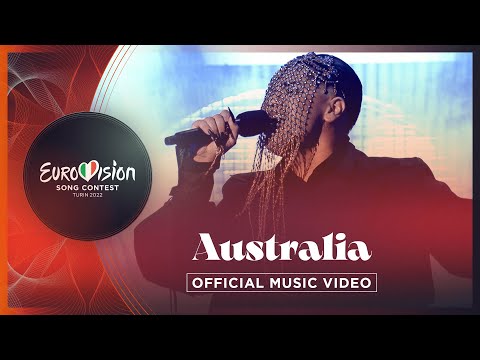 Hi, first and foremost, how are you?
I'm so so good! I'm very excited for everything. It's all starting to hit me that it's about to happen.
What an exciting 2022 so far... You must be thrilled with how it's playing out. What's been the highlight?
Winning my national show, Eurovision – Australia Decides. I didn't think it was possible and whatever happens at Eurovision, Its already been proven that anything is possible. So happy to be here.
We absolutely love Not The Same. Tell us a little about the process behind the scenes in creating the song?
I wrote the song when I was 15 years old. It was a little message to myself and then over the last few years I've been slowly turning it into a song. It's become more personal every time I go back to it and now it's the song representing the country.
If you had to file it between two other songs, what would they be and why...
I think
Not the Same
is comparable to Poland's 2022 entry and Sweden's 2022 song because I connect with its sincerity and its message which I think is so captivating.
You are on countdown to Eurovision. How are preparations going?
Plans are going very very well. We're working very hard. I've been a fan of the competition for a long time. I knew what it was going to take but I'm loving every second and I can't wait for you to see what I've been working on.
How are you finding the pre-parties?
They were amazing. I completely lost my voice at both parties – I was a little unwell. But I was running on adrenaline. I was just so happy to be there and so excited to meet everybody and to immerse myself in the Eurovision world for the very first time.
You are getting to see your competition up close, who have you been getting along with best?
Albania! She's been so supportive. She's so excited. She loves what I do and I love what she does, which is so funny because our songs are polar opposites. Our energies are polar opposites. Everything about us is completely different. But I guess, opposites attract.
Who do you feel is your stiffest competition?
Sweden because we both have ballads and we both have songs written from the heart. Historically, they don't usually like to have more than one of the same thing up at the top but who knows though…I think everyone's competition is Italy. So let's wait and see.
What can we expect from your Turin performance?
Expect big things. I've been wanting to do this for such a long time. I've been prepping since I was a little kid. You can believe that it's going to be an immersive masterpiece. I'm really proud of it.
We really hope there is more music coming soon. Have you got a follow up single ready?
I do! It's written and recorded and ready. It's a nice switch up from the Eurovision song but still very in my sound. Eurovision is not the end of the road for me.
And lastly, aside from Eurovision, what other 2022 plans do you have?
I have very big things planned. Eurovision is the launch-pad to the career I've wanted to have for a long time. Expect new music, new collaborations with other Eurovision artists and merchandise.