arts
Francois Klark In Conversation With Jeremy Williams-Chalmers
Francois Klark is a Canadian-based artist who has many achievements under his belt: from garnering over 15M streams on Spotify alone to getting his music playing a key role on Netflix hit film
Feel The Beat
(feat. Sofia Carson): It is clear that Francois is making his way into the mainstream scene, to share a message that is sure to impact many. He releases his new album,
Adventure Book,
this week, so we caught up with him to learn a little more...
Hi Francois, how are you?
Hi to all your readers. I'm well, thank you - I'm pretty excited for the
Adventure Book
release. Thank you so much for taking the time to hang with me.
For those not familiar with you, can you quickly fill us in…
I'm a small-town South African graphic design dropout and Bachelor of music graduate who now calls Toronto, Canada home. I love writing songs, is my favourite thing to do.
You are about to release your sophomore album, Adventure Book, tell us how you came to piece it together.
During the first few weeks of the first global lockdown, I spent most of my time behind my piano reminiscing about the adventures and trips that I've been on. The experiences and stories from those trips birthed the concept for the album and became the perfect vehicle through which to explore themes of wanderlust, youth, relationships, and faith.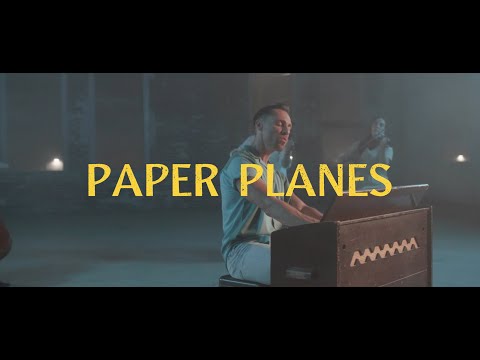 It arrives 4 years after your debut, Love. What lessons did you learn from that?
Working on the
Love
record reaffirmed to me that it is incredibly important to work with people who are good people, to work with the people whose music or talents you are a fan of, and most of all to not limit yourself, your ideas, and creativity with the constraints the industry tries to put on you by telling you what your music should sound like if you want it to go anywhere - instead follow your heart, passions, and ideas that excite you the most.
If you had to define your ambition for the album, what would you like the achieve?
I would love for this album to connect me with people in parts of the world where I have not yet had the chance to connect with people yet. The song
Always
on my debut album was one such song that opened so many doors for me to connect with people in Norway, Singapore, and the Philippines to name but a few. I love connecting with people who are oceans away and who come from backgrounds vastly different from mine. Aside from that, I hope that this record will allow me more opportunities to be more and more involved in the world of film and television in a musical capacity.
You are South African born, Canada based and have travelled a lot... What artists would you say have had the biggest influence on your sound?
The songwriting of Alanis Morissette, Dave Matthews, and Lauryn Hill influenced and shaped my writing during my early years. Later, as I got more excited about and involved in the production and arranging side of music, artists like Labrinth (Timothy Lee McKenzie), Lido, Jack Garrett, Max Richter and Coldplay became major influences in my music.
Comparisons in the industry are inevitable. If you had to draw your own, who would you say you should be filed next to?
Duncan Laurence, JP Saxe, Haux, Coldplay
Which song are you most excited for people to hear?
Fuego
is one of the songs at the top of the list of tunes that I am most excited about because it has such an inspiring and driving uptempo groove. However, the song that I'm most excited for people to hear is
Beautiful Universe
It holds a very special place in my heart.
Beautiful Universe
was a last-minute addition to the album - I wrote it very recently and, in comparison to the rest of the songs on the record, spent the least amount of time writing it. The story behind this song, like
Fuego
, is also from my trip to Guatemala. With very little and broken Spanish, a backpack, and sunburn, I took a minibus from Rio Dulce to Tikal. The minibus, side door flung wide open, was packed to the brim with young families, workers, a couple of elderly folks, and a few live chickens. Though I looked completely different from everyone in the minibus and only barely spoke the language, I distinctly remember everyone's kindness toward me. At that moment, despite our visible differences and backgrounds, these strangers reminded me of my own family and made me feel at home. It is a moment in which our sameness as fellow humans was so beautifully unmistakable that I felt like I was among family - it is a memory that will stick with me forever.
Can we expect any UK shows soon?
Absolutely - though dates have not been confirmed yet, I can't wait to go back to the UK for another tour!
How does your sound change in the live arena?
Performing live gives you the freedom to experiment and push the arrangements of your recorded music beyond what everyone hears on the record. Adding elaborate extended orchestral preludes or outros, taking a song that consists of predominantly programmed production and stripping it down to an acoustic performance. However, one of my favourite things to do for a live show is turning a song into a duet and then performing it with an artist or musician whom I love.
Lastly, if you could work with one artist, who would you collaborate with?
UK artist Labrinth (Timothy Lee McKenzie) - I have been a big fan of his for many years. I am crazy about his production and writing. His writing and production are incredibly creative, ever surprising, and beautiful.